Apache Customs @ Wheels and Waves 2019, Biarritz
Written By

22 Aug 2019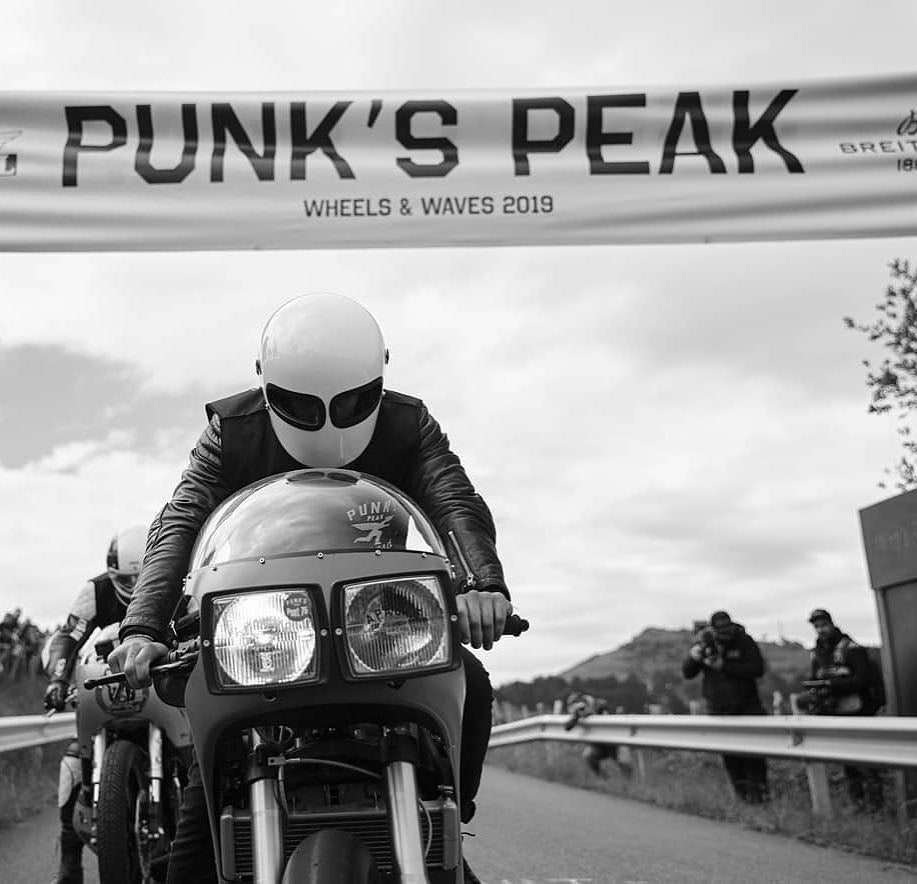 All'orizzonte l'oceano Atlantico, alle spalle i Pirenei, siamo a Biarritz per la quinta volta consecutiva. Wheels and Waves 2019 si è svolto tra la cittadina sulla costa basca francese e San Sebastian, nella rispettiva regione basca spagnola, dal 12 al 16 giugno. E Apache Custom Motorcycles non voleva mancare neanche questa volta.
Nei cinque giorni pieni di gare, esibizioni ed attività dedicate non solo alle moto ma anche al surf e allo skate non ci siamo fatti mancare niente, neppure la partecipazione a due gare memorabili. La prima mercoledì 12 giugno, la "Punk's Peak Sprint Race", un classico. Si tratta di una gara di accelerazione che si è svolta a Jaizkibel Hondarribia, appena oltre il confine che divide Francia e Spagna. Apache Custom Motorcycles ha preso parte alla competizione con la Midnight Runner, l'avanguardistico concept della café racer elettrica realizzata a partire dalla naked Energica Eva.
La seconda sfida in cui abbiamo voluto mettere lo zampino è stato il classico "Deus Swank Rally X Wheels and Waves", la gara enduro a cui abbiamo partecipato in sella ad una Yamaha WR 500 2T del 1992, ad un'Honda CR 250 2T del 1987 e ad un'altra Honda XR 600 del 1995. Il tempo non ha retto fino alla fine, ma per le due ruote più bizzarre e stravaganti, sidecar compresi, è stato un piacere scoprire il percorso tra salti, sentieri di sassi e melma a Saint-Pée-Sur-Nivelle.
Il nostro stand, dove non mancavano abbigliamento e merchandising, ha offerto ad appassionati e curiosi anche le nostre birre. Le abbiamo portate tutte e tre, la Kölsch, la bionda fresca adatta ad ogni occasione, la Blanche leggera e dissetante e l'ambrata dal retrogusto amaro, l'American Pale Ale. Dopotutto il sole e la musica sono ancora meglio con una bottiglia in mano!
E allora alla prossima Wheels and Waves, Apache Custom Motorcycles non mancherà di sicuro all'appuntamento dell'anno prossimo!